AVS, Added Value Industrial Engineering Solutions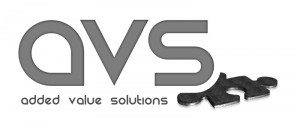 It is an engineering company that develops its activity in different sectors such as: Space, scientific instrumentation (Astrophysics, Particle Physics, Syncrotrons, Neutron Sources, Fusion, etc), Medical Instrumentation, and Machine Tools.
AVS offers each and every stage that an engineering development could involve, from the conceptual design to the turn-key, all the way through detail design, manufacturing, assembly and test under ISO 9001 EN9100. AVS provides expertise in mechanisms that work in hazardous environments both for terrestrial and space applications.
AVS Added Value Solutions is a private engineering company placed in Elgoibar, the north of Spain, was founded in 2006 and meets the European Union´s criteria defined as small and medium enterprises (SME).
Contact person
Cristina Ortega

Head of Space Area
 AVS – Added Value Solutions
Pol. Ind. Sigma Xixilion Kalea 2, Bajo Pabellón 10 
20870 ELGOIBAR . GIPUZKOA . SPAIN
Tlf:(+34) 943 821 841,
Fax:(+34) 943 821 842
AVS Official Web Page: www.a-v-s.es